Deer White
Profession
Mage
Star
Race
Human
Material
Dark Esoterica Book
Hero Description
Deer White is not as soft as she looks.
Hero Attributes
Initial HP
2875
Initial ATK
775
Initial DEF
400
Initial CRIT
800
HP Growth
+575
ATK Growth
+155
DEF Growth
+80
CRIT Growth
+160
Awaken Hp
3450
Awaken ATK
930
Awaken DEF
480
Awaken CRIT
960
Hit Rate
+0%
Dodge Rate
+0%
Rage Rate
+25%
Pacifist Rate
+0%
Block Rate
+0%
???
+???%
CRIT DMG Bonus Rate
+15%
Hero Skills
CRIT Skill
Deerest Rage
Attack 3 random enemies, has 30% chance to stun enemies for 2 turns.
Click Here to add
Leader Skill
CRIT Boost Lv4
25% CRIT Boost at the beginning of the battle
Hero Image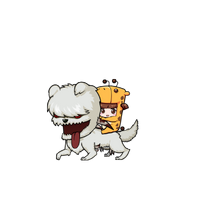 Additional Notes
She was added in patch 2.5, but was not available till patch 2.8.
You can buy her pieces from Fate Store
You need 200 pieces.
1 piece costs 400 Magic Diamond.
Since this is a chinese anime hero from "Zombie Brothers", it could be removed in later patches.
Ad blocker interference detected!
Wikia is a free-to-use site that makes money from advertising. We have a modified experience for viewers using ad blockers

Wikia is not accessible if you've made further modifications. Remove the custom ad blocker rule(s) and the page will load as expected.